'The Chess Machine' by Robert Löhr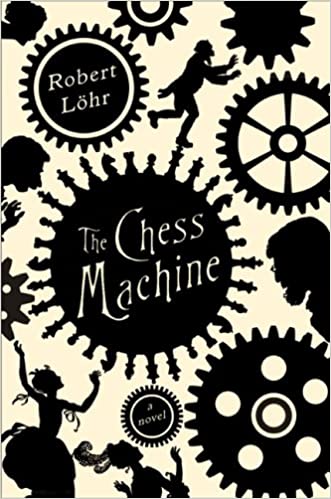 Buy on:
Amazon
Bookshop.org
Some links displayed may be affiliate links on which Kevin earns a commission. To read more about the affiliate links we're using, visit our affiliates page
Why I'm Reading It
This one has sat on my shelf for years. I'm reading it now in 2022, but the purchase receipt (which I often keep inside the cover) is dated 2008. I don't remember buying it. I'm sure it sounded fun. And the entire time it sat on my shelf, I wanted to read it. I almost read it a dozen different times, but always another book leapfrogged to the top of the list. In any case, as I make an effort to deplete my shelves of "unread" books before buying more, the time has come.
My Thoughts, Critique, Review
A somber tale, in many ways. A romantic tale. I don't think I realized it was based on a true story when I began, and I appreciated the author's note at the end which clearly explains where liberties were taken and how much of the story remains unknown. It was a pleasant read with engaging characters during that fascinating time when the Enlightenment was in bloom and anything seemed possible.
Publisher's Description
Vienna 1770—Baron Wolfgang von Kempelen unveils a strange and amazing invention, the Mechanical Turk, a sensational and unbeatable chess-playing automaton. But what the Habsburg court hails as the greatest innovation of the century is really nothing more than a brilliant illusion. The chess machine is secretly operated from inside by the Italian dwarf Tibor, a God-fearing social outcast whose chess-playing abilities and diminutive size make him the perfect accomplice in this grand hoax.

Von Kempelen and his helpers tour his remarkable invention all around Europe to amaze and entertain the public, but despite many valiant attempts and close calls, no one is able to beat the extraordinary chess machine. The crowds all across Europe adore the Turk, and the success of Baron von Kempelen seems assured. But when a beautiful and seductive countess dies under mysterious circumstances in the presence of the automaton, the Mechanical Turk falls under a cloud of suspicion, and the machine and his inventor become the target of espionage, persecution, and aristocratic intrigue.