Introducing Streetlamp Media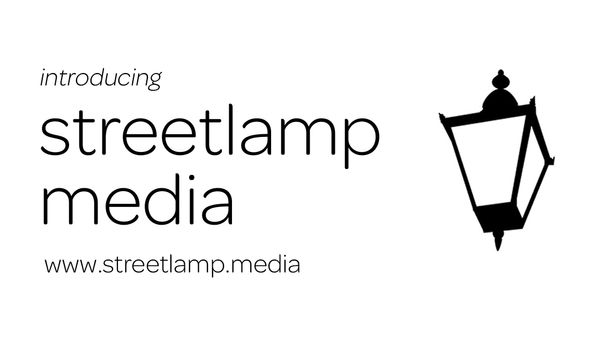 It's no secret I have a passion for books and cameras. I first attempted to write a novel in seventh grade. I made my earliest stop motion Lego movies even younger. I've always been fascinated by the telling of a story, the emotional response of humans experiencing it, and the technology behind both.
In college, I taught myself how to write code so I could create websites and (later) applications with which people could interact.
Twenty years ago, I worked at an independent creative studio, where I learned about 3D animation, keyframing, film editing, pre-production techniques, digital workflows, script wranglers,