Hanging up on Saul Goodman, Sadly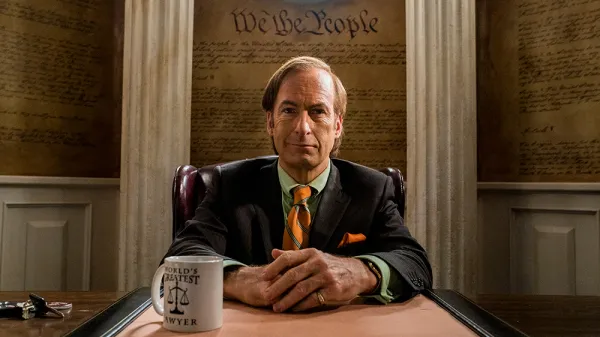 Better Call Saul airs its final episode tonight. There's not much I can say about it that hasn't already been said better. Brilliant writing, complicated characters, gorgeous cinematography, clever shots, fun use of music, and a slow, steady, anxiety-inducing pace that sucks you in, grabs hold of your nerves, twists them, tickles them, pokes them, and, a few moments or episodes or seasons later, always manages to deliver. There's no other show I've seen that captures quite the same tone, mood, or look, and I've loved it since day one.
The finale arrives at a transitional period in my life.