Introducing Dander (Update: Deprecated)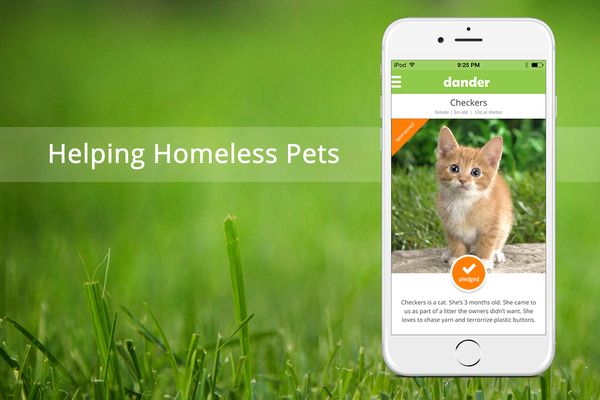 For those who don't know, I've got a new side project. It's a mobile app dedicated to creating awareness and raising money (via microdonations) for animal shelters.
We call it Dander. You know, like Tinder, but Dander, except for pets, not humans. Actually, our original concept really was a Tinder for Pet adoptions (swipe right if you want to talk to the pet shelter), but the app doesn't look or work like Tinder any more.
In any case, if you love pets, want to support animal rescue shelters, or maybe just want to support a few